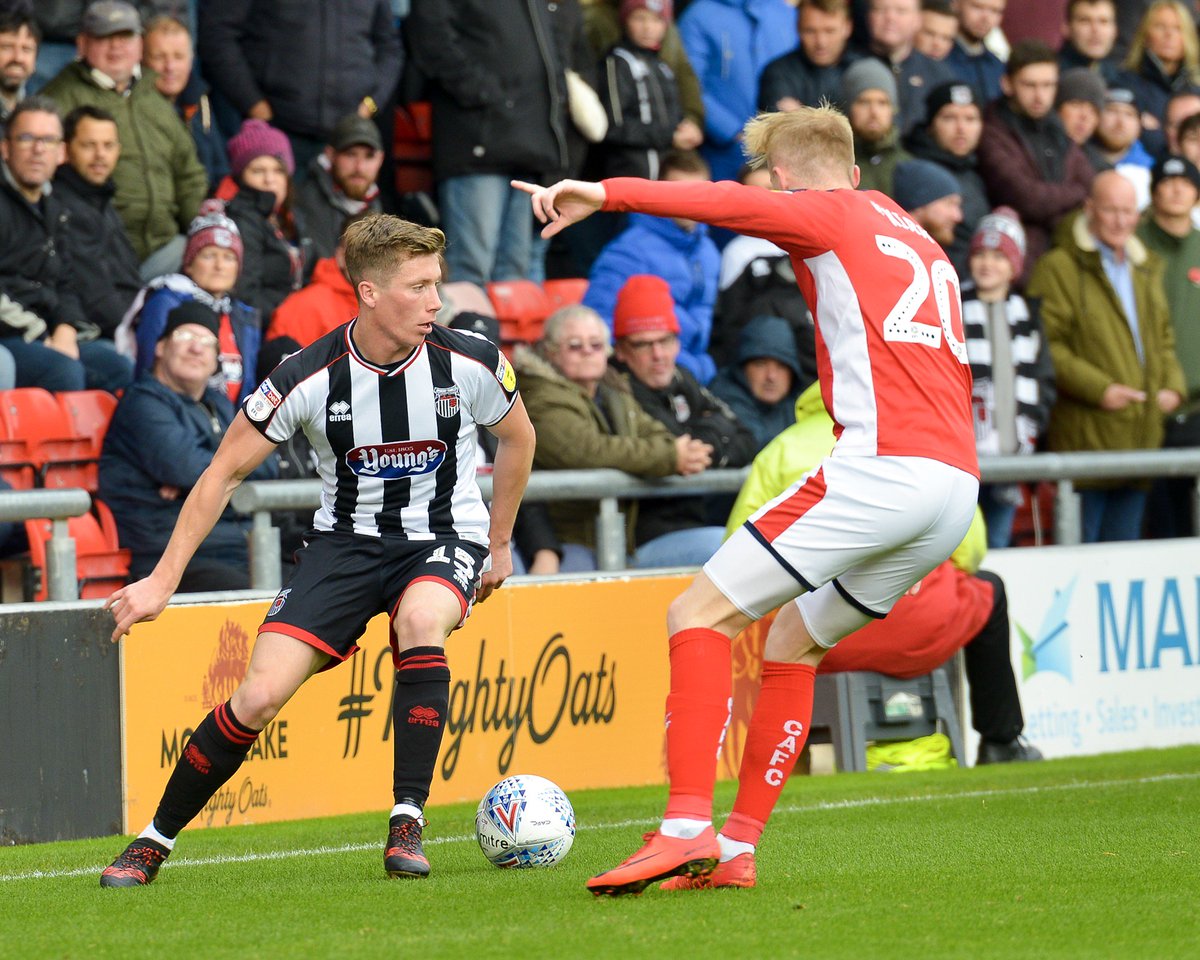 Grimsby med sitt første tap på fem kamper og sitt første baklengs på 460 minutter. Fiskerne var vel det beste laget i 3/4 av kampen, men slipper inn to mål etter 70. og 77. minutter.
The Mariners har dermed fortsatt ikke vunnet på Gresty Road siden 1990.
I dag hadde man dog mulighetene. Før pause var Wes Thomas alene mot keeper, mens JJ Hooper ble nektet fra kort hold med en god redning. I andre omgang produserte man også litt, spesielt Vernam var en het potet med noen skuddforsøk.
Crewe – Grimsby 2-0
Alexandra Stadium, 3725 tilskuere
Mål: 1-0 Corey Whelan 70′, 2-0 Shaun Miller 77′
Grimsby (4-4-2): 1. James McKeown – 2. Reece Hall-Johnson, 25. Alex Whitmore, 6. Danny Collins (C), 27. Luke Hendrie – 22. Elliot Embleton (30. Ben Pringle 74′), 8. Mitch Rose, 15. Harry Clifton (7. Jake Hessenthaler), 9. JJ Hooper (11. Jordan Cook 62′) – 18. Charles Vernam, 39. Wes Thomas. Innbyttere: 23. Sam Russell, 4. John Welsh, 12. Akin Famewo, 21. Ahkeem Rose.
Kun Cardwell, Whitehouse og Davis er skadde, mens spillere som Dixon, Fox, Woolford og Robles har måttet sitte på tribunen i det siste.