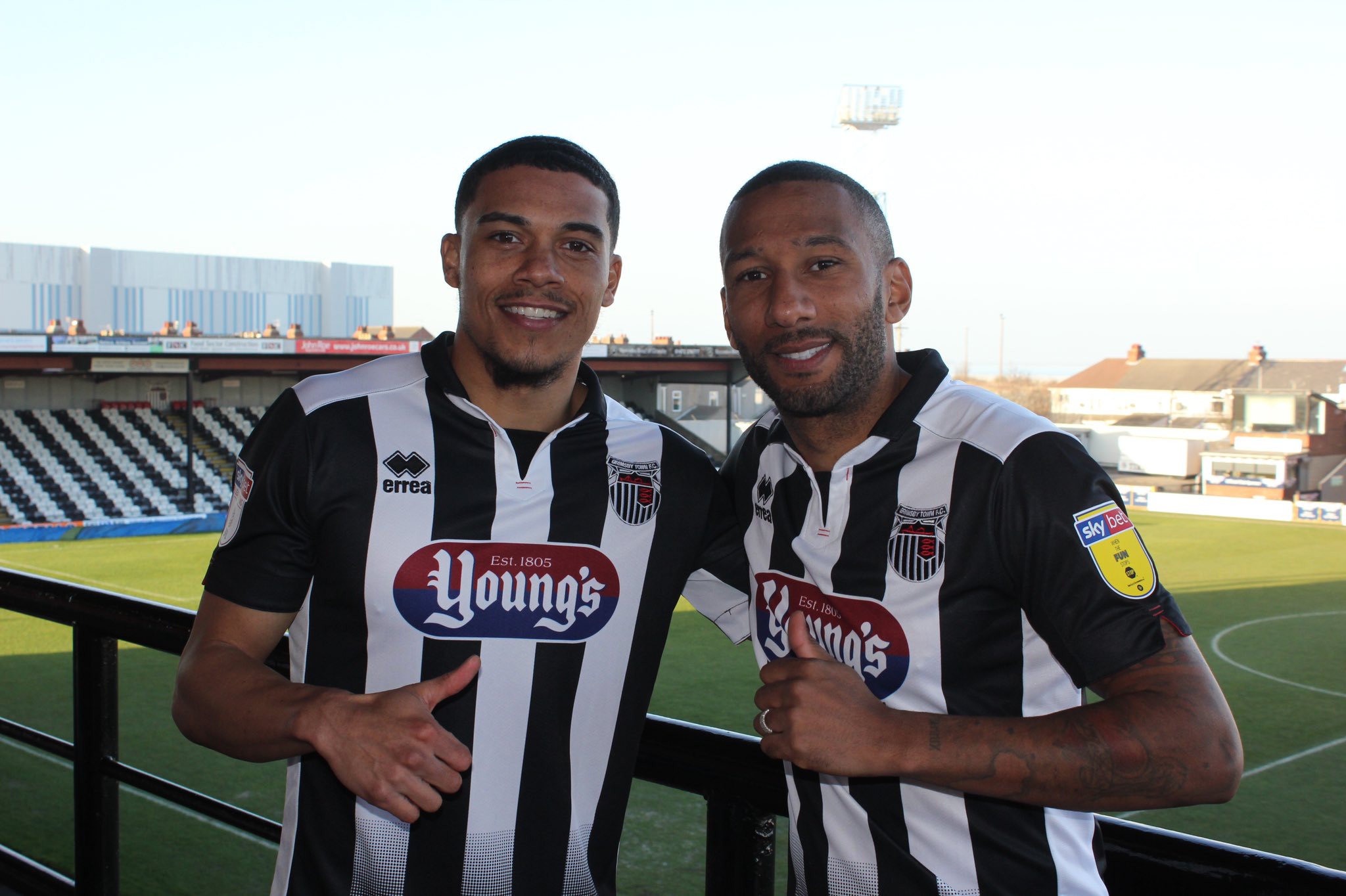 Grimsby kom tilbake på overtid og Luke Hendrie fightet inn 1-1 foran nesten 18 000 på Valley Parade.
The Mariners har ikke vunnet her og var faktisk nærmest da man ble nektet på strek to ganger fra Hanson og Waterfall.
Etter en kjedelig første omgang tok kampen en vending med åpent spill begge veier i andre omgang.
Det var enorme protester fra Grimsby da Bradford tok ledelsen ettersom Lee Novak stod i offside.
En solid nedtur for Grimsby, dermed var det ekstra sterkt å slå tilbake.
1-1 var nok også rettferdig kampen sett under et.
Bradford City – Grimsby 1-1
Valley Parade, 17 668 tilskuere
Mål: 1-0 Lee Novak 80′, 1-1 Luke Hendrie (Vernam) 92′
Grimsby (4-3-3): 1. James McKeown – 2. Luke Hendrie, 6. Luke Waterfall, 25. Mattie Pollock, 33. Anthony Glennon – 20. Josh Benson, 15. Harry Clifton (12. Elliot Grandin 63′), 10. Elliott Whitehouse (7. Matt Green 85′) – 16. Billy Clarke (21. James Tilley 74′), 9. James Hanson, 18. Charles Vernam. Innbyttere: 3. Bradley Garmston, 5. Ludvig Öhman, 22. Elliott Hewitt, 23. Sam Russell.
Gult kort: Billy Clarke 70′
Jordan Cook, Jake Hessenthaler, Harry Davis og Harry Cardwell ventes fortsatt å være på skadelisten. Ahkeem Rose skal være aktuell, men det kan være at man sparer han en uke til?