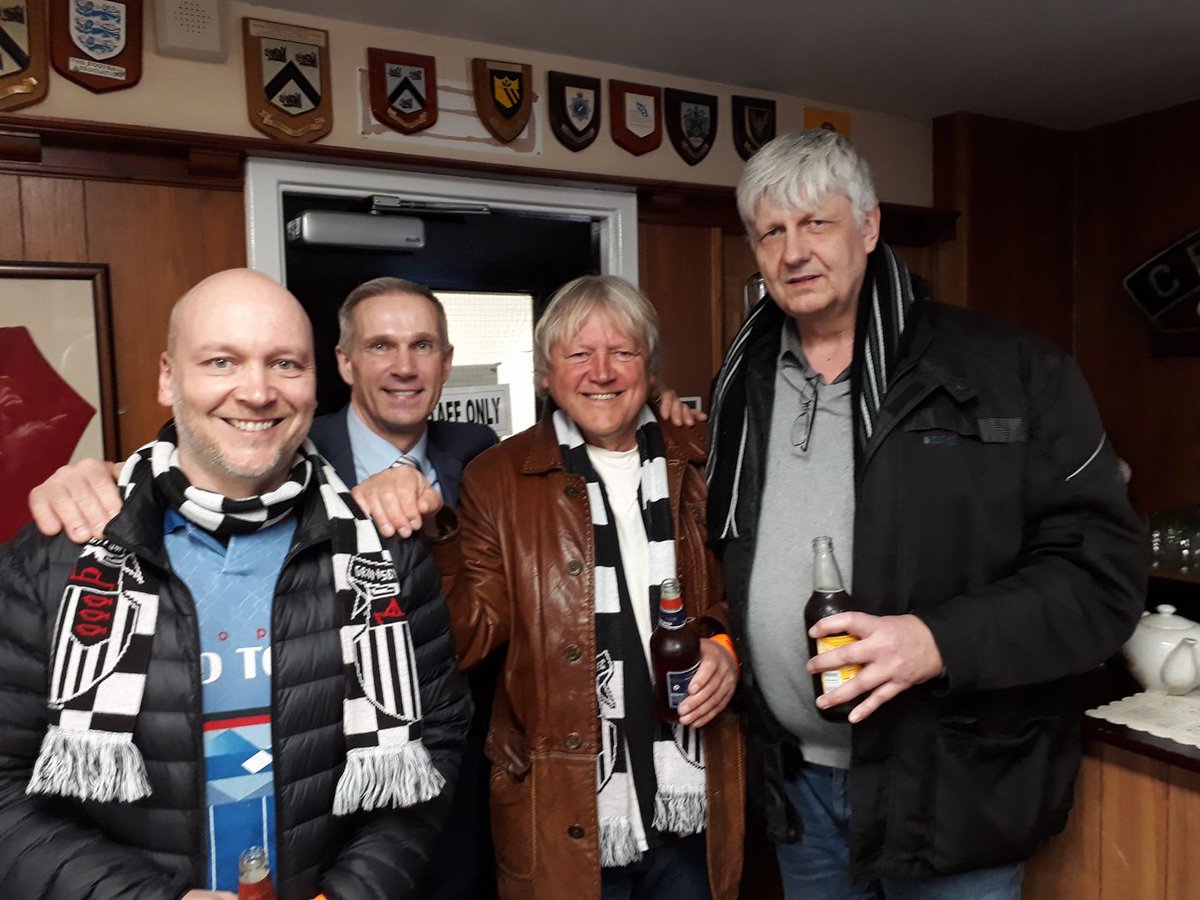 Tjue kamper på rad uten seier stoppet ikke denne skandinaviske trioen å legge turen til Blundell Park på lørdag.
Etter at klubben fikk nyss om besøket ble trioen vartet opp med stil. «Etter seieren over Chesterfield fikk vi bli med på styrerommet for å kose oss med noen øl og feire seireren sammen med manager Michael Jolley og formann John Fenty,» forteller Olav Grimstad.
Noen tweets om besøket fikk massiv oppmerksomhet i Grimsby og ble satt pris på av fansen med en rekke retweets og ørten likes.
Father and son Grimstad, Olav & Tarjei, from Norway will appear at BP today making union with Swede Ulf Hansson. Ulf fared over to Grimsby in the Easter and will have seen 3 games during his 12 days stay. «Why go to Thailand or the Canaries when you can go to Grimsby?» Ulf said.

— Jostein Jensen (@Grimjos) 7. april 2018
I've told Dale. Will do a shoutout during the game.
Ulf travels over several times per season.
Olav Grimstad, 68, have followed the club since he understood there was a club that almost got his name. Three generations in that family are GTFC supporters.

— Jostein Jensen (@Grimjos) 7. april 2018
Dette hadde vel ikke skjedd om man heiet på Manchester United eller Liverpool?
Takk til klubben som setter pris på langtreisende supportere.