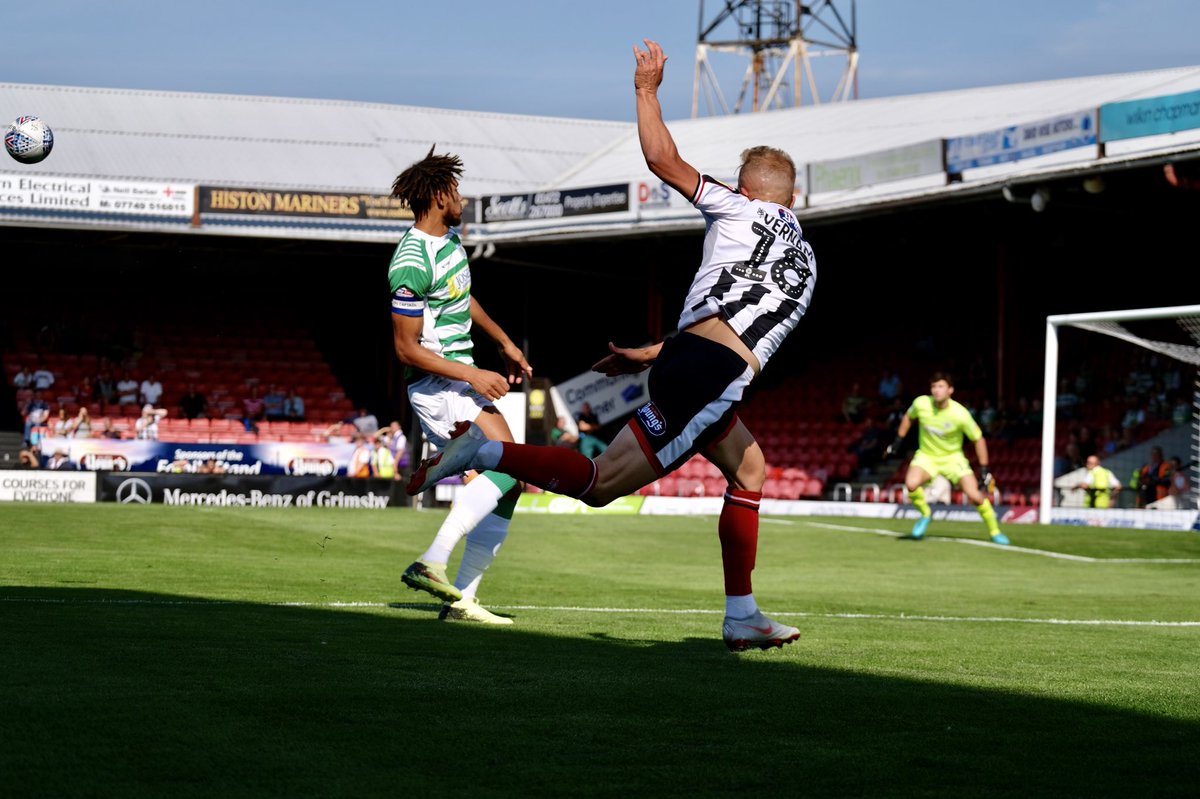 En endring hos Grimsby da Charles Vernam kommer inn for Harry Clifton. Samtidig la man om til 4-4-2 med Vernam og Cook på topp. Etter fire kamper på rad uten seier og kun to scorede er det nok lurt å prøve seg med to midtspisser?
Første omgang var kjempejevn og man satt igjen med en følelse om at dette var en første målet vinner kamp. Underholdningsverdien falt i andre omgangen da kvaliteten dalte noe. Etter noen bytter mistet man også initiativet og evnen til å holde på ballen.
Så etter 78 minutter tok Yeovil ledelsen ved Omari Patrick som curlet inn et skudd fra 16 meter. Grimsby maktet aldri å komme tilbake i kampen.
Grimsby – Yeovil 0-1
Blundell Park, 4284 tilskuere
Mål: 0-1 Omari Patrick 78′
Grimsby (4-4-2): 1. James McKeown – 24. Harry Davis (8. Mitch Rose 81′), 25. Alex Whitmore, 12. Akin Famewo, 27. Luke Hendrie – 16. Martyn Woolford (15. Harry Clifton 65′), 4. John Welsh, 7. Jake Hessenthaler, 9. JJ Hooper (19. Andrew Fox 61′) – 18. Charles Vernam, 11. Jordan Cook. Innbyttere: 14. Louis Robles, 20. Max Wright, 22. Elliot Embleton, 23. Sam Russell.
Grimsby fikk leid inn to spillere på lån før fristen gikk ut. Elliot Embleton fra Sunderland U23 og Ben Pringle fra Preston. Pringle ble ikke spilleklar til denne kampen.
Anken på Wes Thomas' røde kort førte ikke frem, men man fikk redusert straffen fra tre til to kamper. Paul Dixon har karantene.
Danny Collins, Harry Cardwell, Reece Hall-Johnson og Elliott Whitehouse er ute med skader.