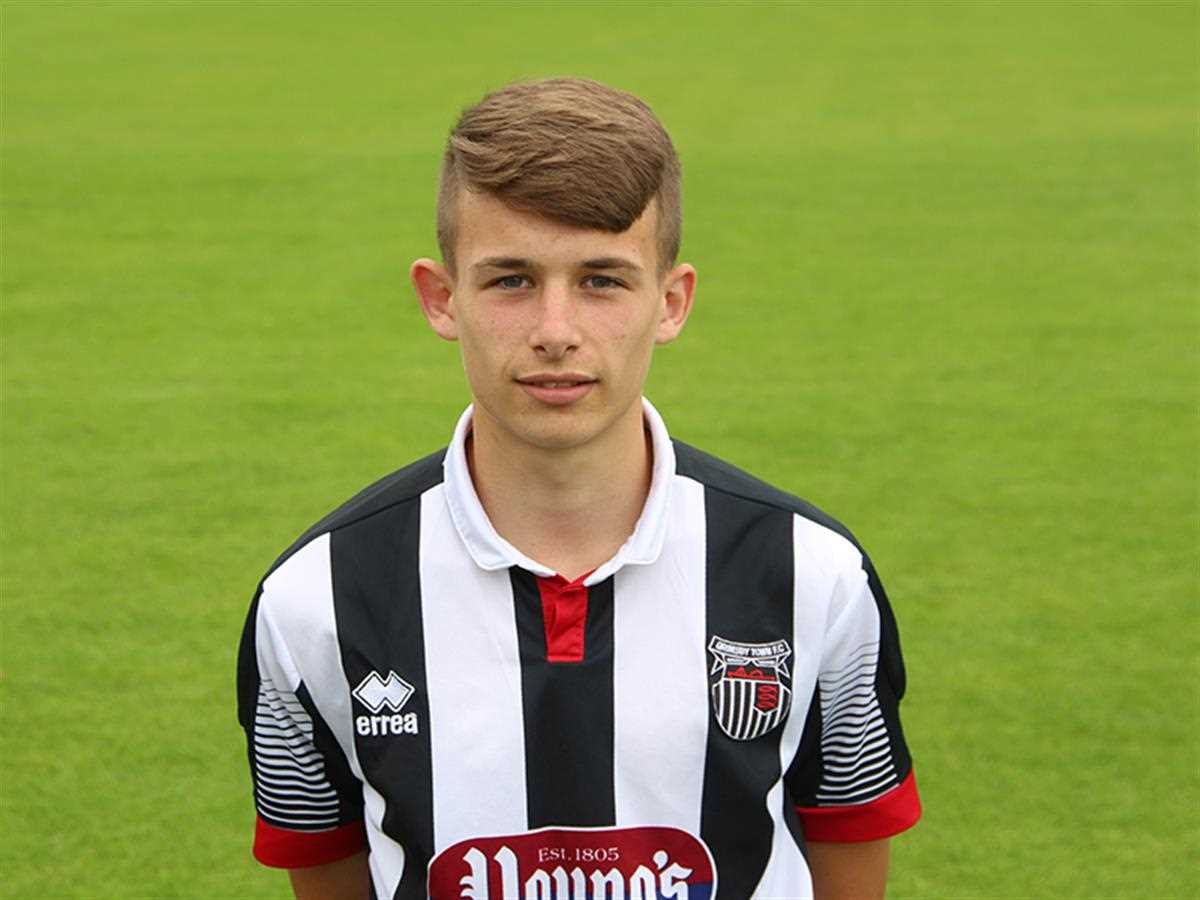 Former Grimsby talent Declan Slater has made an untraditional path in his career having signed for Gottne IF in Swedish League Two.
The 18 year old played for the youth team at The Mariners the two last season. He also got a handful matches for the Reserve team.
Now he leaves Grimsby and Cleethorpes with 120 000 people to a little place called Gottne in Norrland, Sweden.
The place is such a tiny place they need to pick players from elsewhere. We became curious on this transfer and got in touch with Declan.
«After my two years at Grimsby Town I went to Gainsborough and kept fit playing matches and training, then I got a phone call from Gottne. An opportunity I couldn't miss. I havn't arrived in Gottne yet, I arrive there shortly.»
The move came around through LFE (League Football Education), meanwhile had the club seen som videoes of the player online.

DOWNTOWN: The grocery store in Gottne is the heart of the village.
Out on the county side
The place Gottne is a  tiny hamlet with 194 inhabitants and the centre is a grocery store. Now during the summer the temperatures are really high here inside of the woods, but in January the average temperatur is -10 degrees Celcius.
Declan don't seem to be afraid for the cultural shock that awaits.
«I have done research of the place there and it seems really warm in the summer so far but I do understand the weather drops very sudden. I am living in an apartment with the also new signing Joe Cairns (from Walsall) which should be good fun. It is very good to have another Englishmen on the team and be living with one becuase we're both in the same boat so that's good.»
Even though this is level four in Sweden to train is still a free thing to do. Declan will train just as much as full professionals.
«We train six times a week including our game on Saturday, so it will be very hard work!»
Declan Slater was released by Grimsby, but don't seems to hold grudges towards his old club.
«Grimsby Town is good for young players. You've got everything you need with the your gym on the same ground as where you train, with all the training gear. I really enjoyed my time at Grimsby Town. I had a lot of ups and downs but that's the way football is and I learnt a lot at Grimsby.»

WOODSY: Neil Woods was a star player for Grimsby in the 90s and is now in his second period as YT boss.
The Youth Team has improved lately after the promotion back to League Football. Harry Clifton and Max Wright are two promising players from the academy that is led by Neil Woods.
«The club is defiantly going the right way with Woodsy. He likes the team to play a certain way and has a good group of players that are disciplined. They also have some very talented players coming through so i hope they do come through the ranks.»
Most big clubs got a U23 team nowadays. At Grimsby it stops at U18. Declan agrees that you could had earned on developing players longer.
«I think if Grimsby were too have enough money to make a U21s or a U23s that would be a very good investment to bring more youth players though the club. I think if your good enough at the young age you should be playing first team football, but there does need to be a U21 or U23s set up because the set up from youth team football to first team men's is a huge step to take, everything within the game is different.»
We thanks Declan for the interview and will of course track how his new club is faring in Sweden from now.