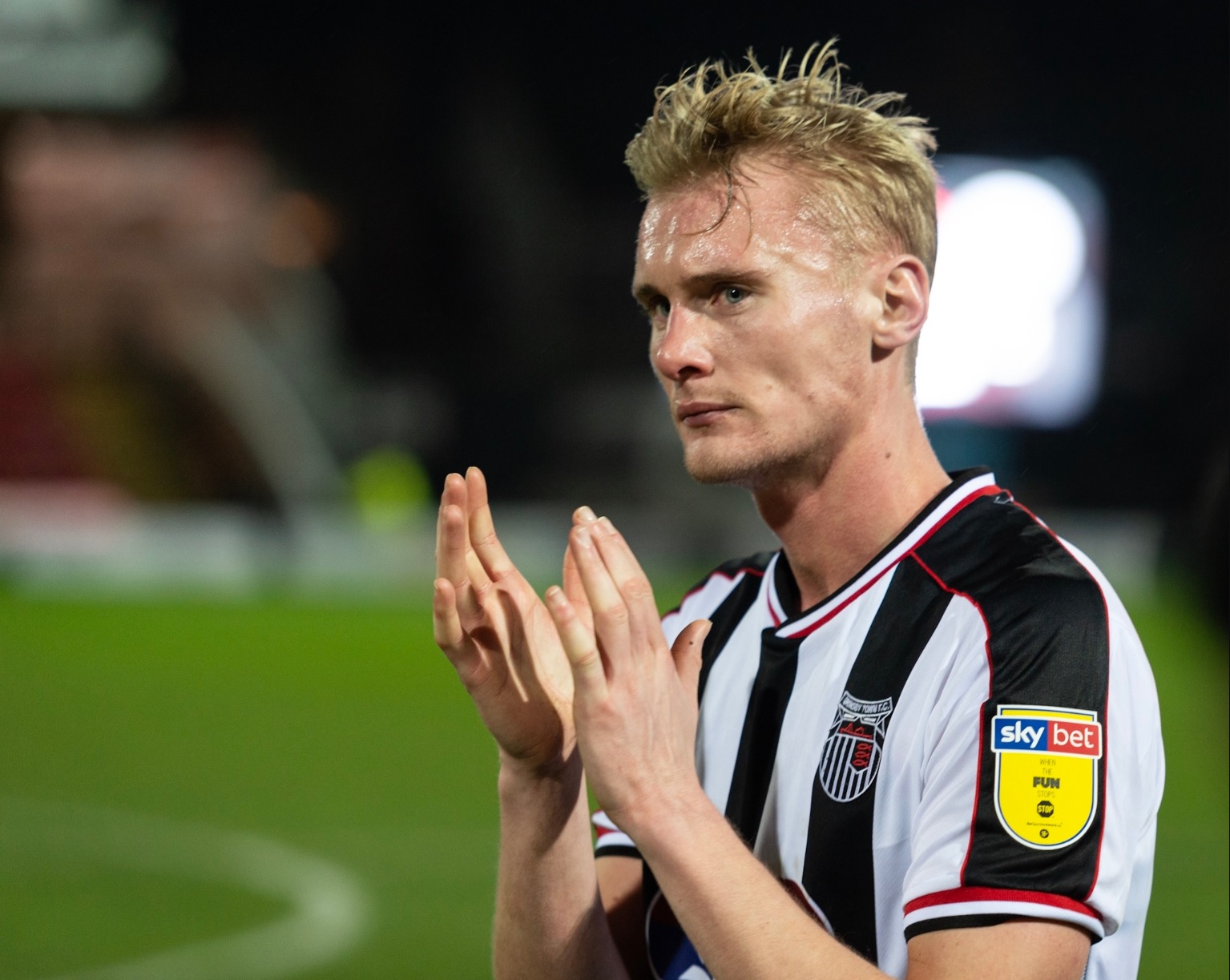 He's only been here for six weeks, but Ludvig Öhman has already managed to become a cult hero for Grimsby Town. He got no fear against beast of some strikers in League Two. Several times has he got elbows hammered into his nose, but the 27 year has always continued despite blood running. Ludde leads into the war and refuse to give up, something the Blundell Park faithful appreciate.
The Norwegian supporter club was so lucky to get a quick interview with Öhman ahead of the training on Monday.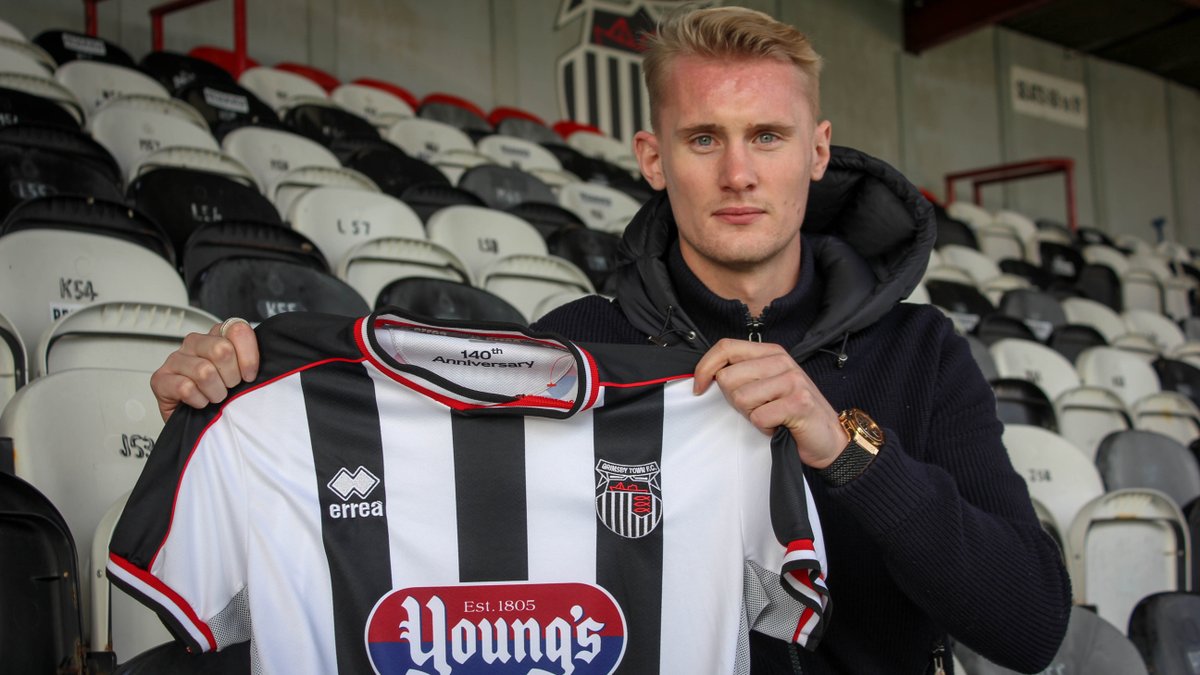 You've been here for six weeks now. What is the impression of the town, club and league?
«It's a nice town with many engaged people. The whole town give all for the club. It's a relatively small club, but all that works for the club does a great job and do all they can to help and faciliate when you come in from abroad.
League Two was much as I had expected, a physical league with many even matches. It's different compared to Sweden, both due to the football philosophy, but also due to every game being played on natural gras here.»
You and Sebastian have been living on a hotel without your own kitchen, meaning that you have had to eat a lot in restaurants. Is it good to finally having moved into your own apartment? Where did you move?
«I moved into my own apartment at the end of last week and it was lovely. It will be nice to cook my own food. Both Sebastian and I have moved to Cleethorpes.»

LEFT UMEÅ AS YOUNG: Ludvig in 2007, before he moved from Umeå to Kalmar as a 15 year old.
Your little brother, William Silwerfeldt Öhman (23), play ice hockey for Tønsberg Vikings in Norway. How long did you play hockey yourself and did you take the toughness from that sport with you into football?
«I played hockey until I was 14 years old. Then I were forced to make a choice between football and hockey. I have always missed the toughness from hockey and I used to be a physical player on the ice. I hope to have brought with me some of that from the hockey.»

You're from Umeå that is known for their metal and punk scene. What kind of music do you listen to yourself?
«I don't listen that much to metal. I'm more into everything, it varies a lot. All from pop hits on the radio, Brazilian music and Ted Gärdestad.»

Every Swedish footballer use snus. Have your team mates at Grimsby made any comments on that habit?
«Snus have also become popular among the players in England, but there is not many that snus here. I think there is one Englishman in the team that use snus. Most of them have tried it once but got bad memories from it.»
Scandinavians often got a fascination about English football. Was that one of the reasons why you signed? Did you have a favourite club as a kid?
«Absolute, I have always liked English football and wanted to play there. I never had a favourite team, my dad also liked to watch English football, but he hadn't one club, so I guess that's the reason why.»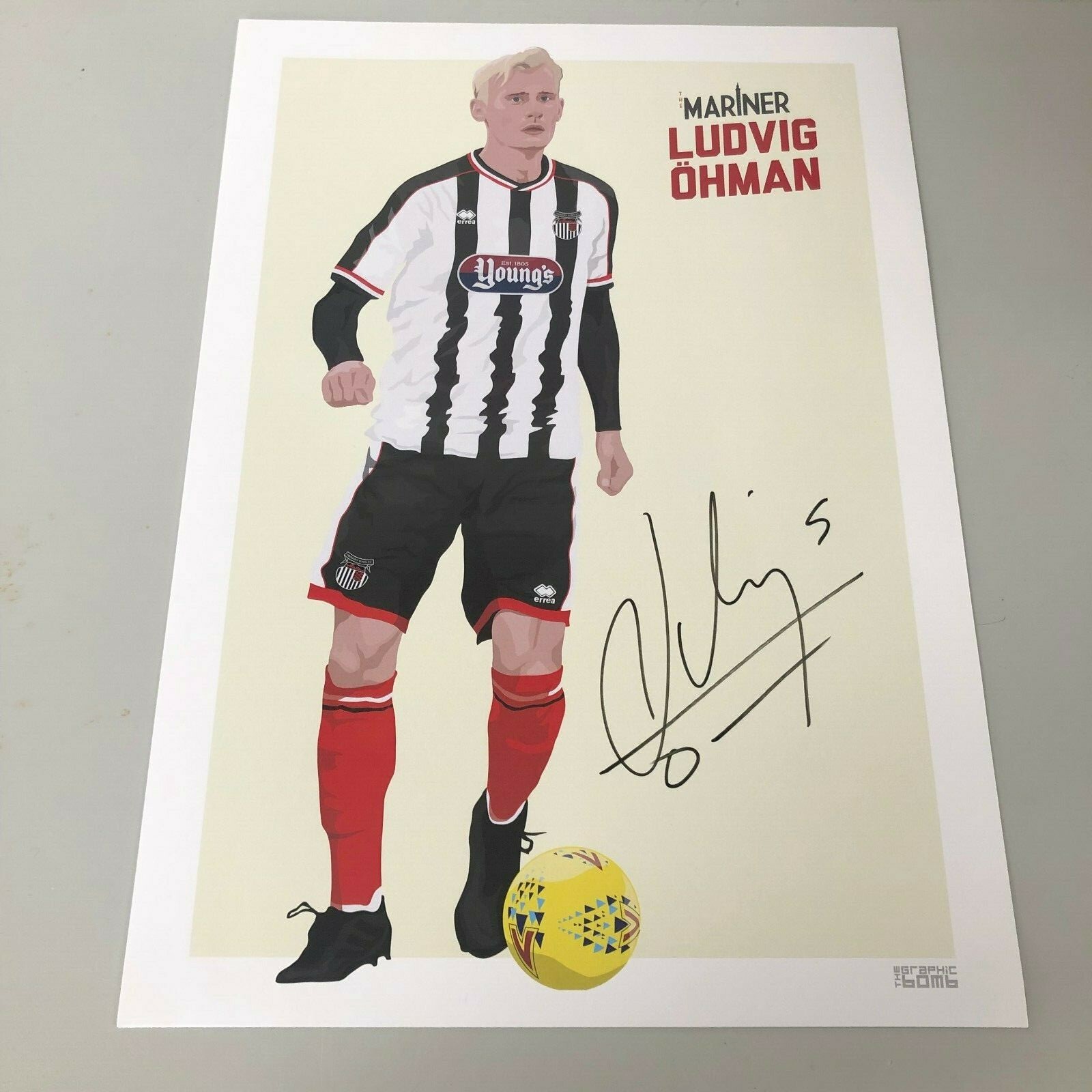 KING LUDVIG: Ludvig as a poster boy from match programme against Cheltenham on Saturday.