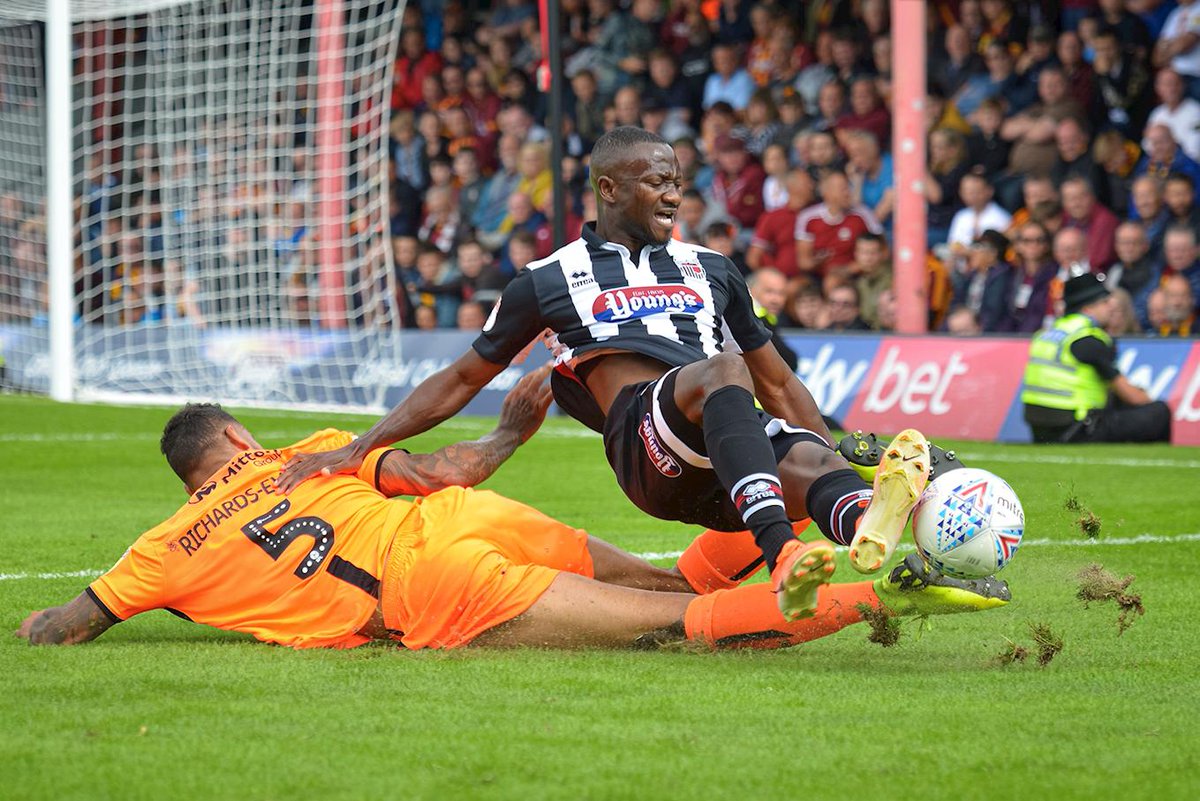 Svensk nigerianeren Moses Ogbu var strålende da han ble kastet innpå etter 21 minutter i kampen mot opprykksfavoritten Bradford. Da hadde nemlig Ahkeem Rose slått opp en hamstringskade som kan bety at Ogbu vil starte sin første kamp mot Doncaster i ligacupen på tirsdag.
Managerlegenden Alan Buckley var ekspert hos BBC Radio Humberside. Han lot seg imponere over den tidligere Sirius-helten.
«Hvem som var Grimsbys beste? Åh, nå spør du vanskelig, de gjorde det alle bra. Han som kom innpå (Moses Ogbu) gjorde det OK.»
Moses hadde et mål annullert for offside og stod bak finten og innlegget som førte til corneret som ga 1-1.
Ludvig Öhman spilte 79 minutter før han måtte av med hodeskade. Stopperen gjorde på ny en stor kamp, men gult kort etter kun to minutter betød av supporterne satt på nåler. Den tredje svensken, Sebastian Ring, satt hele kampen på benken for The Mariners.


Moses Ogbu is quality #GTFC

— Will Douglas (@mrwilldouglas) August 10, 2019
I spoke to MJ about ogbu at the Q&A session, I won't repeat the convo but it's fair to say he won't be surprised at how good he was today. If anything from what he told me he will expect even more

— Danny Braithwaite (@gtfcdan147) August 10, 2019