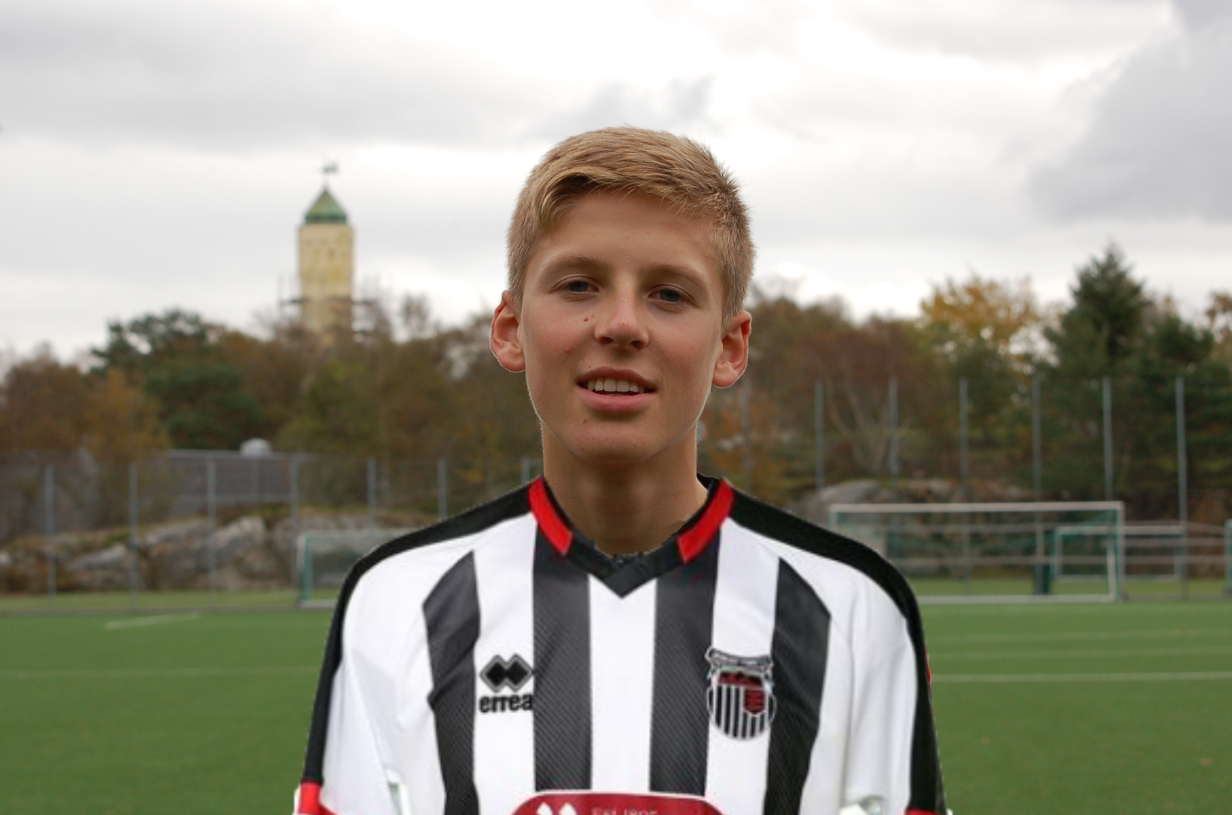 In a week, Norwegian Paul Endre Ullenes (16) will trial for Grimsby U18. The teenager from Stavanger dream about a scholarship with the English League Two club.
His father, Frode Ullenes, will be with his son over to England. They will travel over for the upcoming weekend and will attend the match against MK Dons on Saturday before they train with the youth team the following week.
Meanwhile has Geir Myklebust from the Norwegian supporter club worked as an intermediary when the contact was established. Geir will take a week off work to follow this training week. This website has been promised an update.


Grimsby's Professional Development Phase Coach and U18 coach, Callum Lester, has previously worked with the academies at San Jose Earthquakers (2010-2013) and Hull City (2014).  Before joining Grimsby Town in 2015 did he also work as a coach and teacher at Lincoln College in two years. We spoke to him about the youth set up at the club.
– What awaits for Paul when he comes to Grimsby?
«During his time with us he will train with the U18s daily and potentially some U16 sessions as well, there is also a game organised where we look forward to seeing him play. Our weekly schedule can vary based on if there is player involvement in the first team, reserve team or U17 games.»
Generally from Monday to Friday the U18s works after the following structure.
Monday – College all day followed by individual gym programs in the evening.
Tuesday – Double session – The AM session will be a team football session and the PM session will be a Individual Technical Session
Wednesday – Double Session – Am session will remain as a team session followed by Unit Specific Work (Defenders/Midfielders/Forwards all split) and the afternoon will be a gym/physical session.
Thursday – Team training session followed by college in the afternoon.
Friday– Match Preparation session
Saturday – Matchday
– In front of this season you signed Reece Jahoo from USA, but is it normal that you have foreign players on trial?
«It's not common that people come from overseas to join our youth team as the first place we look is our own academy.
Generally if somebody from overseas joins us it is through a recommendation of someone who has a strong link with the program.
Dependant on their location it can be difficult due to visas and the education program our players enrol on, however we are always looking for the best possible players we can bring to the club.»
– How do the club scout for players to the U18 team? It seems like it is 50/50 with local players and players picked from other clubs?
«We have a network of scouts for the academy, our Head of Academy Recruitment is Dave Collins who has a group of scouts who operate under him who cover local and regional games. Dave works closely with the academy management team and has helped us secure some excellent players over the past few seasons.
The first place we always look is our academy and for the coming season 75% of our newly recruited scholars is from our own academy, we want to continue that in previous seasons it has been more of a 50/50 split but we had U15/16 age groups combined limiting the amount of players we had per age group, they are now stand alone age groups so we have a larger pool of players to pick from.»

– This season have we seen seven of our own products around the first team, while U18 top the table. Do this makes it easier to attract players?
«This season has been very positive for the academy as we have seen a number of our ex and current academy players involved in the first team set up there has also been many opportunities for other youth team players to train with the first team and be involved in reserve team games. The first team staff have been excellent with the players and integrated them as much as possible. This in turn should have a positive impact on future recruits showing that the club does give opportunities to young players, we feel our schoolboy age groups in the academy (U9 – U16) are reaching the high standards we set and believe that will produce a large percentage of youth team players for the future.»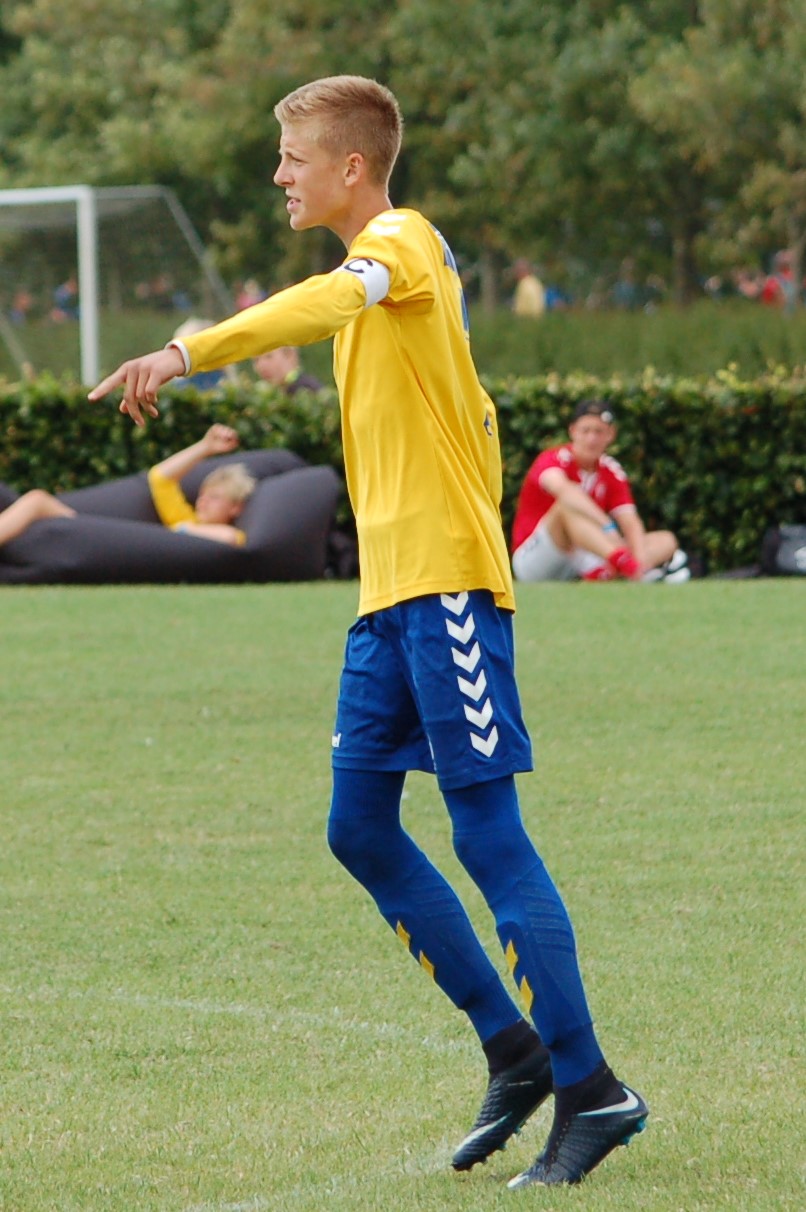 FACTS
Name: Paul Endre Ullenes
Born: 23.01.2003
Club: Hundvåg FK,
Position: Left footed box to box midfielder
Height: 180 cm
Weight: 54 kilos
Key figures: In 2018 did he play 58 matches for seven different teams in Hundvåg up to U19 level. He scored 44 goals that gives an average of 0,75 goals.
Paul Endre just turned 16 years old but is aiming high and got good results and reviews from other training spells both in Norway and abroad. In the autumn of 2018 did he get good grades after a spell on the Elite Training Camp in Portugal with Sporting Lisbon as host. Paul Endre and his family are interested in having a go in Grimsby if Neil Woods and the staff like what they see.
In November when the trial first was known, we spoke to Paul Endre Ullenes' dad Frode.
«We got positive feedback from Grimsby that they wanted to have a closer look at Paul. It will be a week on trial that came through after we sent some video material,» Frode Ullenes told us.
«The club took the inquiry seriously and told us that they would like to take a closer look at Paul Endre. They were also open for a move if they saw something they wanted to develop.»
«Paul Endre's target is to come under the wings with someone that see something they want to develop. He is very determined to move and will give it all if a possibility raise in Grimsby or another club.»
«He normally plays for Hundvåg. Being the left sided defensiv midfielder in a 4-2-3-1, but he join in offensively and became the topscorer for his team. He is an allround player that can play in several roles. As a player type is he a hardworking midfielder that runs a lot and got a good technique.»
«Paul Endre is not the kind of super talent that you hear about. He don't got his special style that stands out so that he is easy to remember. But he is quite a complete player and if you see him over several trainings and not at least matches, will you see that he got something to do on a football ground.»
«He is dedicated, and train structured strength, and is careful about stretching, thinking about diet and recovery, and aim to live off the football, and most preferably in England. He is not currently on par to be able to enter an academy on the upper level, but it will be very exciting to see if he can get make something at Grimsby.»