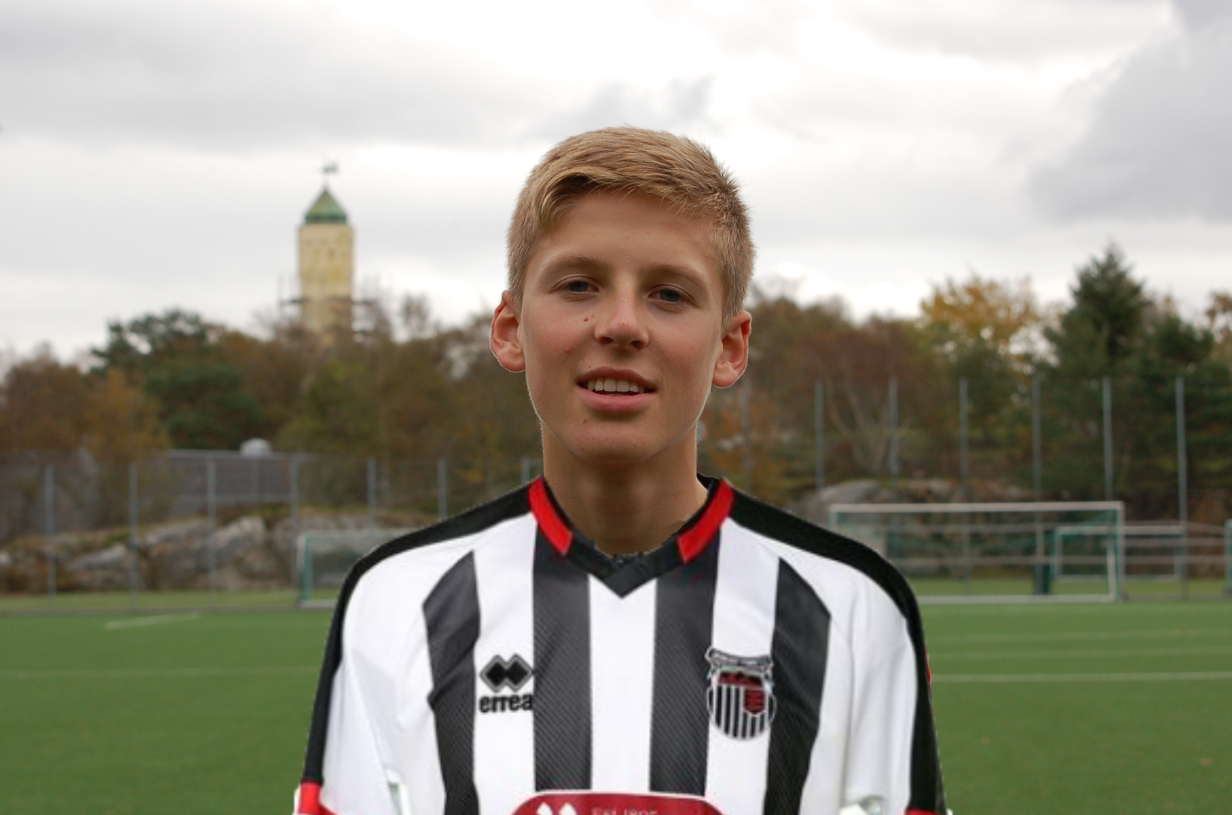 Om en uke skal norske Paul Endre Ullenes (16) prøvespille med Grimsbys U18-lag. Hundvåggutten drømmer om scholarship-kontrakt med den engelske League Two-klubben.
Far Frode Ullenes vil være med sønnen over til England. De drar over førstkommende helg og vil først få se Grimsby mot MK Dons på Blundell Park før Paul Endre skal trene med juniorlaget uka etter.
Med over til Grimsby blir også supporterklubbens egne Geir Myklebust, han har jobbet som mellommann da kontakt ble opprettet. Geir har tatt ut ferie og vil være med å bivåne treningsuka. Vi har fått lovnader om oppdateringer til nettsiden vår.

Les hva vi skrev om nordmannen da nyheten ble kjent i november her!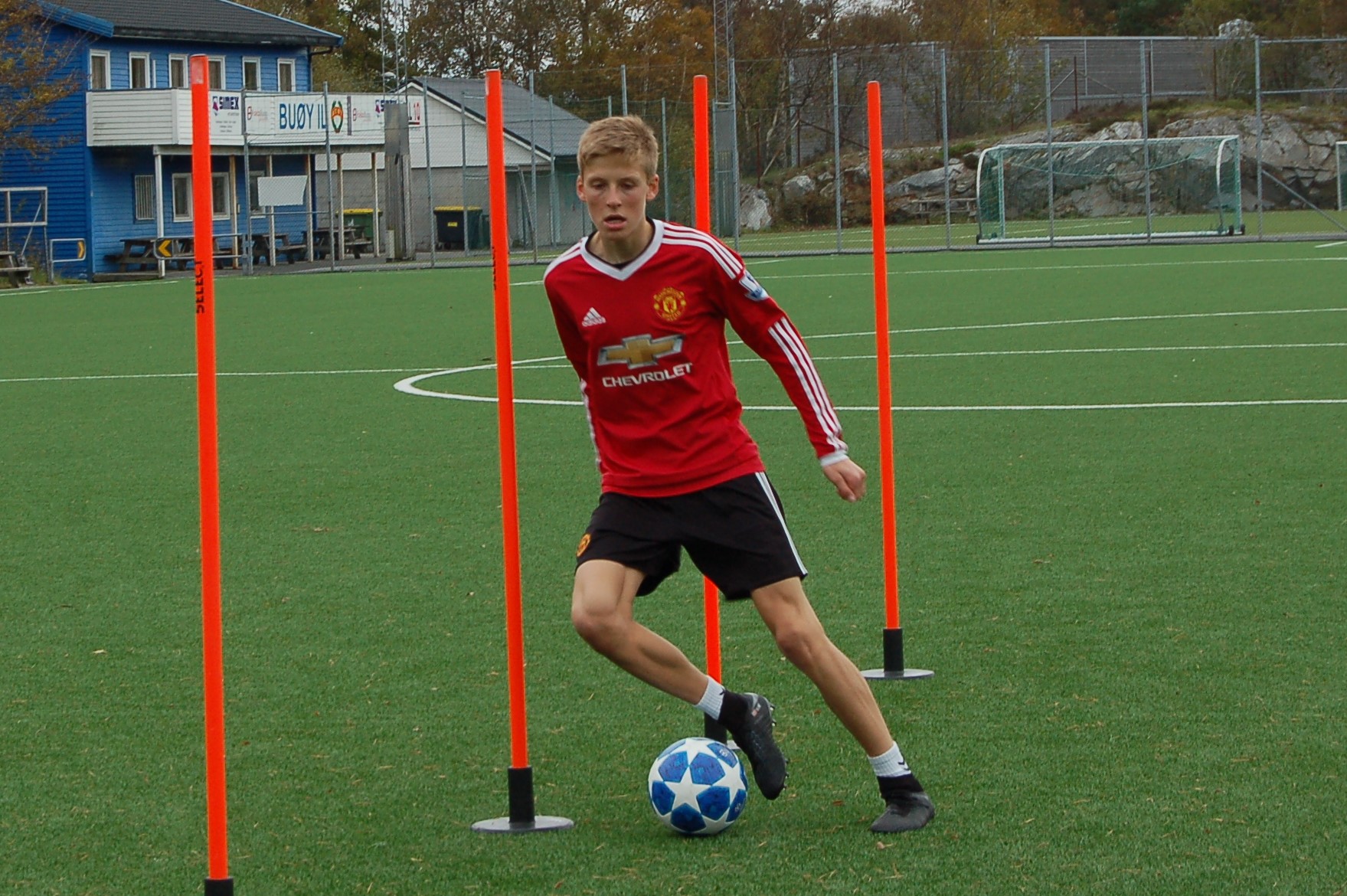 Klubbens spillerutvikler og U18-trener Callum Lester har tidligere jobbet i akademiene til San Jose Earthquakers (2010-2013) og Hull City (2014). Før han kom til Grimsby i 2015 jobbet han også som trener og lærer på Lincoln College i to år.
– Hva er det som venter Paul når han kommer til Grimsby?
«I løpet av sin tid med oss vil han trene daglig med U18 -laget og potensielt ha noen økter med U16 i tillegg. Vi har også organisert en kamp hvor vi ser frem til å se han spille. Den ukentlige planen vår varierer på om spillerne er involverte rundt førstelaget, reservelaget etter U17-kamper,» fortalte Callum til den norske supporterklubben grimsbynorge.com.
Generelt har U18-laget en struktur som følger:
Mandag – College hele dagen fulgt opp av individuelt treningsopplegg på gymmen på kvelden.
Tirsdag – Dobbeløkt. På formiddagen en fotballøkt, mens man på ettermiddagen har en individuell teknisk økt.
Onsdag – Dobbeløkt. Først en lagøkt fulgt opp av en spesifikk lagdel økt med forsvarere, midtbanespillere og spisser alle i hver sin gruppe. På kvelden er det gymmen med fysisk trening.
Torsdag – Laget har en treningsøkt etterfulgt av college på ettermiddagen.
Fredag – Kampforberedelsesøkt.
Lørdag – Kampdag
– Foran denne sesongen signerte dere en amerikaner i Reece Jahoo, men er det vanlig at dere har utenlandske spillere på prøvespill?
«Nei, det er ikke vanlig at folk kommer fra utlandet for å bli med på juniorlaget vårt da vi først og fremst henter spillere fra vårt eget akademi. Når det er snakk om spillere fra utlandet så er det generelt etter anbefalinger fra noen som har en sterk tilknytting til opplegget vi har. Avhengig av lokasjonen kan det være vanskelig grunnet visa og utdanningsprogrammet spillerne våre kjører. Allikevel ser vi alltid etter de best mulige spillerne vi kan hente til klubben vår.»
– Hvordan speider dere etter spillere til U18-laget. Det virker som dere har 50/50 med lokale spillere og spillere hentet fra andre klubber?
«Vi har et nettverk med speidere for akadmiet. Rekrutteringssjefen vår er Dave Collins, som har en gruppe med speidere som jobber under han, disse igjen dekker lokale og regionale kamper. Dave jobber tett med oss i akademiet og har hjulpet oss med å hente noen fantastiske spillere de siste sesongene.
Vi ser alltid først til vårt akademi og for den kommende sesongen vil 75% av våre nye rekrutter være fra vårt eget akademi, dette er noe vi ønsker å fortsette. Tidligere sesonger har det vært en 50/50-splitt, hvor vi har kjørt små årskull og heller fylt på med spillere fra U15 og U16. Nå er dette enkeltstående lag og vi har en større spillerpool å velge fra.»
– Denne sesongen har vi sett at Battersby, Pollock, Buckley og Burrell alle har vært involverte rundt førstelaget, mens Wright, Rose og Clifton har vært tilknyttet førstelaget en stund. Samtidig leder U18-laget serien. Vil dette gjøre jobben med å hente spillere enklere?
«Denne sesongen har vært veldig positiv for vårt akademi da vi har sett at et stort antall av våre tidligere og nåværende akademispillere har vært involvert på førstelaget. Samtidig har flere ungespillere også trent med førstelaget og vært involvert i reservekamper. Trenerne på førstelaget har vært kjempegode med spillerne og integrert dem så mye som mulig. Dette har igjen positive innvirkning på fremtidig rekruttering da det viser at klubben gir unge spillere sjansen, vi føler at våre alderstrinn i skolealder (U9 – U16) når den høye standarden vi setter og tror at man i fremtiden vil produsere en stort prosent av våre egne U18-spillere.»


En klubb på vei opp
Grimsby lå utenfor ligasystemet fra 2010 til 2016, da var midlene rundt juniorlaget begrenset, nå er ressursene større og klubben satser stort med flere heltidstrenere på ungdomsnivå. Ungdomsavdelingen ledes av Neil Woods, som tidligere har trent frem Wolverhampton-stopperen Ryan Bennett.
Syv av spillerne som har vært involvert rundt førstelaget denne sesongen har kommet opp fra klubbens egne rekker de siste årene. Det største talentet her er Harry Clifton, som mange mener har Premier League-potensiale innabords.
Juniorlaget leder også den regionale EFL-serien for nordøst-England.
Ser man noen tiår tilbake i tid har klubben produsert Gary Croft, John Oster, Paul Wilkinson, Danny Butterfield og Kevin Drinkell, som alle har spilt på det øverste nivået i England.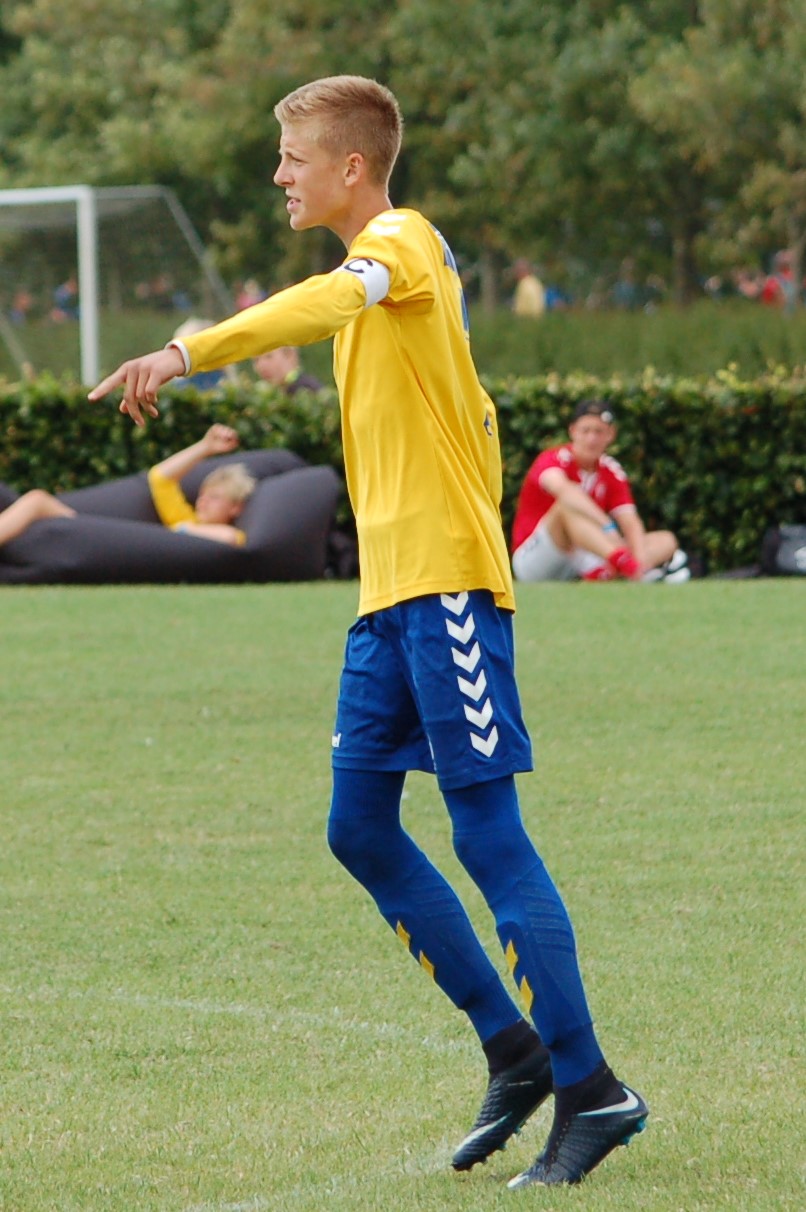 Ble trent av Shankly
Grimsby er kanskje ikke den mest kjente klubben, men den ble stifftet allerede i 1878. De siste 120 årene har man spilt på Blundell Park. Her finner man også Englands eldste tribuneseksjonen som ennå ikke har blitt byttet ut, The Main Stand, som ble åpnet i 1901. Selv fikk undertegnede omvisning og fikk se på garderobeforholdene for noen år siden og kan bekrefte at ikke mye var endret siden 1901. Dusjforholdene da bestod nemlig av viktorianske murte badekar hvor vannet oftere var kaldt enn varmt.
Storhetstiden for The Mariners var på 30-tallet hvor man oppnådde klubbens høyeste tabellplassering, nummer 5 på nivå en i 1934/35-sesongen. I det samme tiåret nådde man også to semifinaler i FA-cupen. Semifinalen mot Wolverhampton i 1939 innehar ennå tilskuerrekorden på Old Trafford med 76 962 tilskuere.
Så kom krigen og klubben vakte siden mellom nivå to og fire på balløya. Den kommende Liverpool-legenden Bill Shankly trente faktisk laget på 50-tallet.
På oppadgående kurve
I moderne tid er 9. plassen på nivå to i 1993 den beste plasseringen. Laget var generelt et sjarmerende lag på 90-tallet da dem mot alle odds spilte i det vi i dag kaller Championship. En stor del av æren for det må trenerlegenden Alan Buckley ta, han er forøvrig den eneste treneren i England med over 1000 kamper i ligasystemet som ikke har trent i Premier League.
Rundt årtusenskiftet sirkulerte det store penger i klubben grunnet en gylden TV-avtale med ITV-Digital. Avtalen skulle vise seg å være for god til å være sann og ITV Digital-kollapsen betydde at klubben i flere år måtte gå på sparebluss.
Klubben sank gradvis og var altså i 2010 ute av ligasystemet. Klubben er nå igjen på fote økonomisk, men drives kanskje mer fornuftig enn hva noen utålmodige fans ønsker? Dem som husker 90-tallet vil nemlig ha klubben tilbake på dette nivået.
Nå skal det sies at optimismen i League Two-klubben er på oppadgående kurs. Treneren Michael Jolley, som i mars vil feire ettårsjubileum, har nemlig en akademisk og moderne tilnærming til spillet. Potensialet er stort og tidligere i måneden var man nær å ta Crystal Palace til omkamp i FA-cupen, til tross for at man spilte nesten hele kampen med ti mann.
Man har også skandinaver i klubben. Jolley trente i 2017 AFC Eskilstuna i Allsvenskan og har god oversikt på den ligaen. I dette overgangsvinduet har man foreløpig hentet Sebastian Ring (Örebro) og Ludvig Öhman (Brommapojkarna).
Kanskje ikke så rart med en ny skandinavisk invasjon i Grimsby? I følge sagnet ble nemlig byen grunnlagt av danen Grim på 800-tallet, dermed «Grims By».